Recent Speaker Activities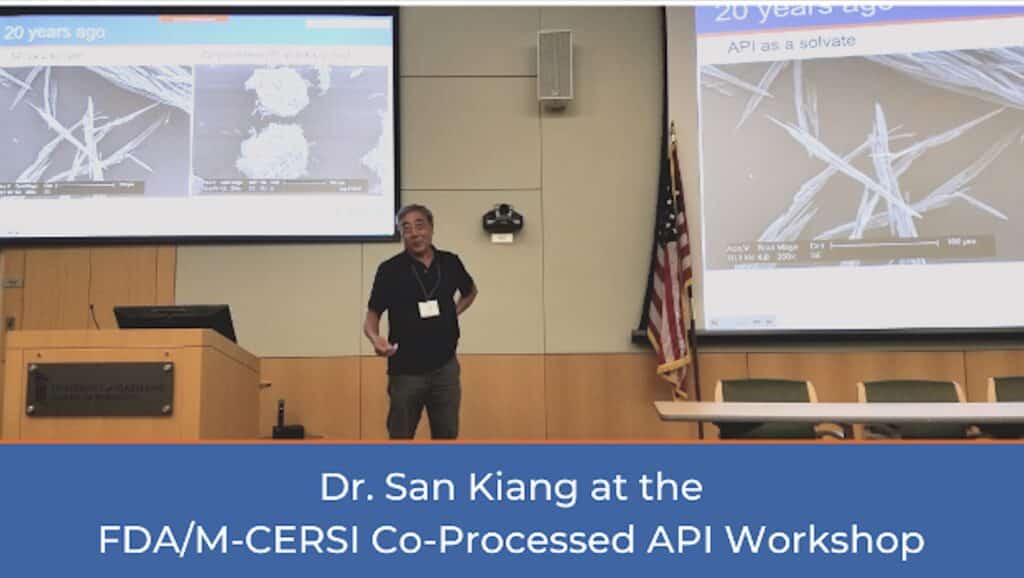 Four speakers of Pharma Crystallization Summit attended FDA/M-CERSI Co-Processed API Workshop on July 13 and 14, 2022.  They are Drs. San Kiang and Jian Wang at J-Star Research (a Porton Company), Prof. Calvin (Changquan) Sun at University of Minnesota, and Dr. Jeremy Miles Merritt at Eli Lilly.
At this event, pharmaceutical researchers, regulatory and materials scientists and manufacturing colleagues from industry, academia, and regulatory agencies gathered to discuss in depth about the needs, benefits and challenges of allowing co-processed API being approved as drug substance vs drug product intermediates.
Dr. Kiang presented at the Workshop on "Strategic Considerations in Choosing a Co-Processing Approach". Prof. Sun presented on "Excellent CU of Low Dose Direct Compression Tablets Achieved Using Co-Processed API". Dr. Merritt hosted four of the twelve breakout sessions: a) Justification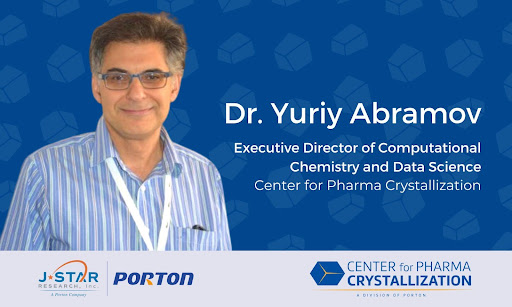 During June 19 – 24, 2022, Dr. Yuriy Abramov is going to present at the upcoming Crystal Engineering Gordon Research Conference (https://lnkd.in/g7y9gZnp), on "Computational Support of Pharmaceutical Multicomponent Crystals Design" in the Pharmaceuticals and Cocrystals session.
In his presentation he will focus on two topics of high importance – virtual coformer screening for pharmaceutical cocrystallization, and a novel impurity rejection model. The impurity rejection model considers solvent, lattice-substitution and doping level contributions to impurity incorporation as a solid solution during (re)crystallization. For more information on Dr. Abramov's work at the Center for Pharma Crystallization (CfPC) of J-STAR Research, Inc., please reach out at yuriy.abramov@jstar-research.com.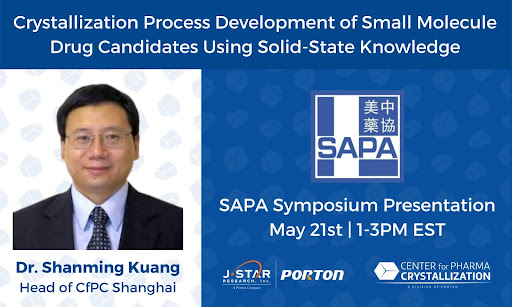 Dr. Shanming Kuang, head of the Center for Pharma Crystallization (CfPC) Shanghai branch of Porton Pharma Solutions Ltd., presented on May 21, 2022, at SAPA Scientific Symposium. In his talk entitled Crystallization Process Development of Small Molecule Drug Candidates Using Solid-State Knowledge, Dr. Kuang illustrated how an in-depth understanding of API solid forms facilitates the proper design of crystallization process, resolves process challenges, and enhances control over drug substance quality attributes.